Products
Contact Us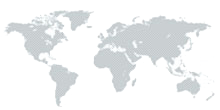 Shandong IRO Polymer Chemicals Co., Ltd.
Tel : +86-532-66888207
Fax: +86-532-85028486
Web: www.iropolymer.com
Email: inquiry@iropolymer.com
contact@iropolymer.com
Polyquaternium-39
CAS NO.: 25136-75-8
Molecular Formula: (C3H3O2)n(C8H16NCl)n′(C3H5NO)n′′
Molecular Weight: 1.2-1.6×106
Molecular Structure:

Property:
Polyquaternium-39 is an amphoteric polymer, high charge density, moisture, and the PH for a wide range (1-14). These copolymers are recommended to improve wet and dry properties of hair care products, and to enhance feel in skin care products.
Specification:
| | |
| --- | --- |
| Item | Index |
| Appearance | colorless clear viscous liquid |
| Solid(%) | 10±0.5% |
| PH(1% water solution,25℃) | 5–8 |
| Viscosity | 5000–15000CPS/25℃ |
Usage:
Polyquaternium-39 is used in hair care products:relaxers, bleaches, dyes, shampoos, conditioners, styling products, and permanent waves.
- Contributes luster and a soft, silky feel; provide rich, creamy foam to shampoos
- Provides excellent slip, lubricity and snag-free wet compatibility without excessive buildup
- Imparts excellent dry compatibility
- Panel studies document excellent hair softness and wet hair feel during washing, rinsing and after rinsing
- Helps hold curls without flaking
- 1.0% as product in shampoo and conditioner 3.0% as product in other formulations
Polyquaternium-39 is used in skin care products: moisturizing creams, lotions, bath gels, liquid soaps, soap bars, shaving products and deodorants.
- Imparts a smooth, velvety feel; reduces tightness after drying skin
- Provides excellent moisturization
- Contributes lubricity which can help make skin care products easier to apply
- Liquid cleansing products acquire richer foam with improved stability
- Suggested starting concentration: 1.5% as product
Packing and Storage:
PPolyquaternium-39 can be packed into 125kg PE Drum.
Pack and preserve the product in a sealed, cool and dry condition, and avoid contacting strong oxidants. The term of validity: 12months. Transportation: Non-dangerous goods.
Key words:
Polyquaternium-39; AA/DADMAC/AM copolymer; AA/DMDAAC/AM copolymer AA/DMDAAC/AM copolymer; dimethyldiallylammonium chloride acrylic acid acrylamide copolymer;