Products
Contact Us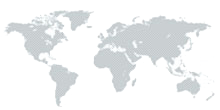 Shandong IRO Polymer Chemicals Co., Ltd.
Tel : +86-532-66888207
Fax: +86-532-85028486
Web: www.iropolymer.com
Email: inquiry@iropolymer.com
contact@iropolymer.com
Sand Control Fluid Modifier
Property:
Sand Control Fluid Modifier gathers electrolyte for the strong cation, appearance is clear to light yellow viscose liquid, specific weight:1.02g/cm3, resolve temperature: 150℃.BE dissolved in water easily, not easy to combust . The small amount of this product is adsorbed firmly to the surface of clay minerals through the physical and chemical effects, and the clay can resist erosion which's cycle is rather long, Sand Control Fluid Modifier also can resist acid, alkali and salt; do not dissolve in oil and hydrocarbons, excellent ability of anti-washing oil, and there will be no wetting reversal.
Specification:
| | |
| --- | --- |
| Item | Index |
| Appearance | Colorless to Pale Yellow Viscose Liquid |
| Solid content,% | 20±1 |
| pH | 5.0 - 7.0 |
| Viscosity(25℃),cps | 10000 - 20000 |
Usage:
Oilfield is usually exploited by injection, and the clay and minerals in Sand Oil Reservoirs, then the clay and minerals will expand the transport, which produce sand in oil wells sand seriously . This phenomenon affected normal production, so sand control is very necessary. Cationic modifier can effectively prevent clay swelling and particle migration to eliminate or reduce the permeability and increase the output and efficiency. Sand Control Fluid Modifier is also applied in thicken killing fluid, and washing fluid, fracturing fluid, acid fluid etc. Make experiments before use to determine dosage and application. Preparation water with the mixture of high saline 1-3% and ore brine 2×106mg/L or seawater, Sand Control Fluid Modifier resists salt and applied widely, using convenient, reliable and stable, immune from bacterial, which won't ferment and degrade.
Package and Storage:
Sand Control Fluid Modifier should be packed 200kg plastic drum or 1000kg/IBC drum. Stored at room temperature, Storage period is one year.
Attention:
(1)Your wise advice about our products will be necessary to improve our qualities and services.
(2)There is no fixed pattern for application technology, therefore, the customer should base on your own technology and the equipment conditions to execute the program and utilize the product.