Advantages of PHA Biopolymers in PVC Applications
A company recently discovered that bio-based PHAs have multifunctional benefits in PVC and wood-plastic composites. The new research will advance the development and commercial production of PHA biopolymer technology to enhance its processing and product qualities in PVC applications such as flexible, semi-rigid and wood-plastic composites.
The results of the study show that PHA biopolymers can be used as processing aids when they are highly miscible with PVC. The advantages are that it can promote lubrication and integration, reduce mechanical torque and improve the operability of the processing process.
The use of PHA increases the amount of mineral fillers, wood chips, and PVC recycled material. This can promote improved performance of the finished product. In addition, the improvement of performance and processing process can effectively reduce the cost.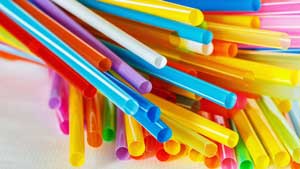 Polyhydroxyalkanoates (PHA), which has been rapidly developed in the last 20 years, is an intracellular polyester synthesized by many microorganisms. It is a natural polymeric biomaterial.
Since PHA has good biocompatible performance, biodegradability and thermal processing performance of plastic at the same time, it can be used as biomedical material and biodegradable packaging material at the same time. PHA also has non-linear optical properties, piezoelectricity, gas phase barrier and many high value-added properties.
PHA is a linear degradable polyester composed of optically active (R)23HA monomers. Its physical properties are mainly determined by its monomer composition.
The homopolymer P(3HB) composed of 3(HB) has poor mechanical and processing properties. While the insertion of other monomers will significantly improve the properties of PHA and bring some new properties. Therefore, the search for non-3 (HB) monomers has attracted the attention of the scientific and industrial community.
P(3HB) is the most common biopolyester. It can be synthesized by many kinds of bacteria. Its crystallinity is 55% to 80% . However, the polymer in bacteria is an amorphous form of water-insoluble inclusion bodies.
The new PHA material can be used in a wide range of applications in building materials, flooring, decking and fencing systems, wire and cable, pipe, roofing and film, and in a variety of applications using recycled or reprocessed PVC parts.
PVC recyclates: PHA biopolymers can facilitate processing and fusion of materials. Increase the percentage of PVC recyclate added in a range of PVC applications. PHA biopolymers act as fusion aids to enhance processing and improve the performance of flooring materials made from PVC recyclate.
Roofing: PHA as a polymer plasticizer and processing aid to improve the performance of PVC in installation especially grease resistance. pha as a processing and fusion aid to improve the integration of formulation ingredients and processing process.
Wire and cable: In PVC sheathing, PHA biopolymers can be used as processing aids in the extrusion process, improving yields as well as the surface finish of the finished product.