Products
Contact Us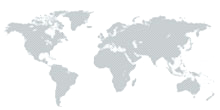 Shandong IRO Polymer Chemicals Co., Ltd.
Tel : +86-532-66888207
Fax: +86-532-85028486
Web: www.iropolymer.com
Email: inquiry@iropolymer.com
contact@iropolymer.com
Polyquaternium-39
CAS NO.: 25136-75-8
Molecular Formula: (C3H3O2)n(C8H16NCl)n′(C3H5NO)n′′
Molecular Weight: 1.2×106~1.6×106
Molecular Structure:

Properties:
Polyquaternium-39 is an amphoteric polymer with high charge density, moisture, and pH value for a wide range (1~14). These copolymers are recommended to improve the wet and dry properties of hair care products and to enhance the feel of skin care products.
Specification:
| | |
| --- | --- |
| Item | Index |
| Appearance | colorless clear viscous liquid |
| Solid (%) | 10±0.5% |
| pH(1% water solution,25℃) | 5–8 |
| Viscosity | 5000~15000CPS/25℃ |
Usage:
Polyquaternium-39 is used in hair care products: relaxers, bleaches, dyes, shampoos, conditioners, styling products, and permanent waves.
Contributes luster and a soft, silky feel; provides rich, creamy foam to shampoos.
1. Provides excellent slip, lubricity, and snag-free wet compatibility without excessive buildup.
2. Imparts excellent dry compatibility.
3. Panel studies document excellent hair softness and wet hair feels during washing, rinsing, and after rinsing.
4. Helps hold curls without flaking.
5. 1.0% as a product in shampoo and conditioner, and 3.0% as a product in other formulations.
Polyquaternium-39 is used in skin care products: moisturizing creams, lotions, bath gels, liquid soaps, soap bars, shaving products, and deodorants.
1. Imparts a smooth, velvety feel; reduces tightness after drying skin.
2. Provides excellent moisturization.
3. Contributes lubricity, which can help make skin care products easier to apply.
4. Liquid cleansing products acquire richer foam with improved stability.
5. Suggested starting concentration: 1.5% as a product.
Packing and Storage:
Polyquaternium-39 can be packed into 125kg PE Drum.
Pack and preserve the product in a sealed, cool, dry condition, and avoid contacting strong oxidants. The term of validity: 12months. Transportation: Non-dangerous goods.
Keywords:
Polyquaternium-39; AA/DADMAC/AM copolymer; AA/DMDAAC/AM copolymer AA/DMDAAC/AM copolymer; dimethyldiallylammonium chloride acrylic acid acrylamide copolymer;