Products
Contact Us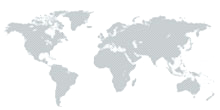 Shandong IRO Polymer Chemicals Co., Ltd.
Tel : +86-532-66888207
Fax: +86-532-85028486
Web: www.iropolymer.com
Email: inquiry@iropolymer.com
contact@iropolymer.com
| | |
| --- | --- |
| | Your current position: Home > About Us |
About Us
Shandong IRO Polymer Chemical Co. ltd. is a high-tech company that is engaged in research, manufacture and sale of Diallyl Dimethyl Ammonium Chloride(DADMAC) and its homopolymers/copolymers since 2004.
With advanced technology of oil industry, IRO Polymer has successively undertaken State Key Projects for Scientific and Technological Development during the Ninth and the Tenth Five-Year Plan Periods, and High-tech Industrialization Demonstration Projects. It possesses many world advanced technologies in continuous microbe catalysis method, homopolymerization, copolymerization & engineering, and macromolecular design engineering.
We have passed the authority certification of ISO9001, ISO14001 and OHSAS18001. Based on the modern facilities and technologies, advanced management philosophy, excellent experienced staff and professional knowledge, we commit to delivering high quality chemicals with superior service at competitive prices.
Our annual output is DADMAC 10,000 tons, PolyDADMAC 20,000 tons, and other polymers. They are widely used in cosmetic auxiliary agents, oil field chemicals, paper-making chemicals, textile auxiliaries and water treatment chemicals.
As the leading polymer producer and exporter in China, we are striving on the continuous development by improving our quality and the service. Now, we have become the trusted partner of many foreign and domestic customers and raw material suppliers.
Chemical industry needs professional and competitive suppliers with diversified products and customized service. As the part of IRO Group Inc., we focus on creating value for customer. We are striving!