Products
Contact Us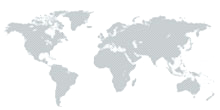 Shandong IRO Polymer Chemicals Co., Ltd.
Tel : +86-532-66888207
Fax: +86-532-85028486
Web: www.iropolymer.com
Email: inquiry@iropolymer.com
contact@iropolymer.com
Cationic Improver of Drilling Agent
Chemical ingredients: Cationic Quaternary Ammonium Salt Polymer.
Properties:
Cationic Improver of Drilling Agent is the polymer of cationic quaternary ammonium surfactant, and the appearance is colorless to pale yellow viscose liquid.

Cationic Improver of Drilling Agent is Water-soluble, non-toxic, with good hydrolytic stability, and keeps stable in the wide pH. Freezing point:-2.8℃, specific weight:1.04g/cm3,resolve temperature:280~300℃.

Clay can be dispersed in the oil when cationic surfactants cover the clay, sodium, or salt-resistant clay soil. A cationic improver has excellent liquidity and capacity for cuttings transportation, which can keep borehole walls stable and other properties, such as anti-jamming and anti-balling.
Specification:
| | |
| --- | --- |
| Item | Index |
| Appearance | Colorless to Pale Yellow Viscose Liquid |
| Solid content,% | 30±1 |
| pH | 5.0~7.0 |
| Viscosity (25℃), cps | 800~1000 |
Application:
Cationic Improver of Drilling Agent can improve slurry stability and inhibit the mud shale hydration, expansion, and decentralization in the oil-drilling industry from keeping well-bore stable.

As a cationic drilling agent improver, Cationic Improver of Drilling Agent has heat-resistance, salt-tolerance, and anti-collapsing functions, and low adding dosage can increase the sphere of action. This kind of improver will be your ideal choice in the drilling system. Make experiments before use to determine dosage and application.
Usage:
Add 0.05~0.5% of the cationic improver to 5~10% slurry can be improved lubricity and abrasion, and the expansion rate can be reduced to 15~65%; plastic intensity is increased to 2~4 times as before. The dosage is much smaller than other lubricants, but we can achieve excellent properties.
Packing and storage:
The Cationic Improver of the drilling agent should be packed 200kg plastic drum or 1000kg/IBC drum. Stored at room temperature, the storage period is one year.
Attention:
(1) Your wise advice about our products will be necessary to improve our qualities and services.
(2) There is no fixed pattern for application technology, therefore, the customer should base on your own technology and the equipment conditions to execute the program and utilize the product.