Products
Contact Us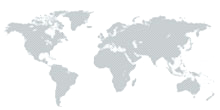 Shandong IRO Polymer Chemicals Co., Ltd.
Tel : +86-532-66888207
Fax: +86-532-85028486
Web: www.iropolymer.com
Email: inquiry@iropolymer.com
contact@iropolymer.com
Anionic Trash Catcher
Properties:
Anionic trash catcher gathers electrolytes for the strong cation. In the paper-making process, anionic trash catcher can be used as anions capture agent and can effectively increase the size of the filler effect to increase the retention rate and solve many anion problems.

Anionic trash catcher can also improve the performance of the paper machine, extend the life of blankets&net, reduce the amount of steam, and improve the speed and production.
Specification:
| | |
| --- | --- |
| Item | Specification |
| Appearance | Colorless to slight yellow viscose liquid |
| Solid content, % | 40±1% |
| pH | 5.0~7.0 |
| Viscosity(25℃), cps | 1000~3000 |
Using:
Anionic trash catchers can be used in copy paper, newsprint, coated paper, kraft paper, and other paper. The situation is different, adjust the Zeta potential in the regulation of 2~6mv, through the PCD, Zeta potential and concentration should be adjusted appropriately to the specific technology.

Anionic Trash Catcher can be used with starch, polyacrylamide (C-PAM), and other retention&filter aids, mixed directly to the pulp or white water system starch.
Packing and storage:
Packed into 125 kg/plastic drum, 200 kg/plastic drum, or 1000 kg/IBC drum.
Anionic trash catcher should be packed and preserved in a sealed, cool and dry condition, and avoid contacting strong oxidants. The term of validity is two years. Transportation: Non-dangerous goods.
Keywords:
Anionic Trash Catcher.