Products
Contact Us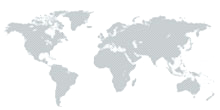 Shandong IRO Polymer Chemicals Co., Ltd.
Tel : +86-532-66888207
Fax: +86-532-85028486
Web: www.iropolymer.com
Email: inquiry@iropolymer.com
contact@iropolymer.com
Formaldehyde-Free Color-Fixing Agent
Properties:
The formaldehyde-free color-fixing agent gathers electrolytes for the strong cation. It is colorless to light yellow viscose liquid with a freezing point of -2.8 ℃, specific weight of 1.04 g/cm3, and resolve temperature of 280~300℃.

Formaldehyde-free color-fixing agents be dissolved in water easily and not easy to combust. It has strong coagulate dint and good water solution stability, doesn't become a gel, and keeps stable in the wide PH range. Anti-chlorine, high charge density.

Formaldehyde-free color-fixing agent has compatibility relation with non-ionic and cationic surfactants. Furthermore, it is formaldehyde-free with good color-fixing ability, which can improve color fastness and brighten fabric luster.
Specification:
Item
IR-101A
IR-101B
IR-101C
Appearance
Colorless or light yellow viscous liquid.
Solid content
35±1%
40±1%
40±1%
pH
5.0~7.0
Viscosity(25℃)
100~200 cps
8000~12000 cps
4000~8000 cps
Strucutre
Line
Line
Crosslink
Applications:
Formaldehyde-Free Color-Fixing Agent is mainly used as the color-fixing agent of reactive dyes and direct dyes as well as printed fabric. It can improve the fabric wet fastness and weather fastness.
Usage:
Please first have a small test to confirm the correct method and dosage.
Reference method and dose: Attracts method: Adjust the pH value to 4~5, processed in 55-60 ℃ with 15min.
Packing and storage:
A formaldehyde-free color-fixing agent can be packed into a 125 kg/plastic drum, 200 kg/plastic drum, or 1000 kg/IBC drum.
Pack and preserve the product in a sealed, cool, dry condition, and avoid contacting strong oxidants. The term of validity is 12 months. Transportation: Non-dangerous goods.
Keywords:
Formaldehyde-Free Color-Fixing Agent, fixing agent, textile fixing agent.